New Homes
plan, design and build it your way with hughes.
we help build your dream home without regrets
planning your project
find the perfect block
Buying the wrong block of land can cost you money, limit design choices, and be incompatibile with your lifestyle.
Don't get caught out by infrastructure costs, delay getting started on your home, or be taken advantage of by a 'great deal'.
planning your project
local knowledge matters
We will personally help you find the right block of land to suit your budget, family needs, lifestyle and dream home design.
Our local knowledge of the land, realestate, property values and most importantly the community will help you get this right!
looking for design inspiration?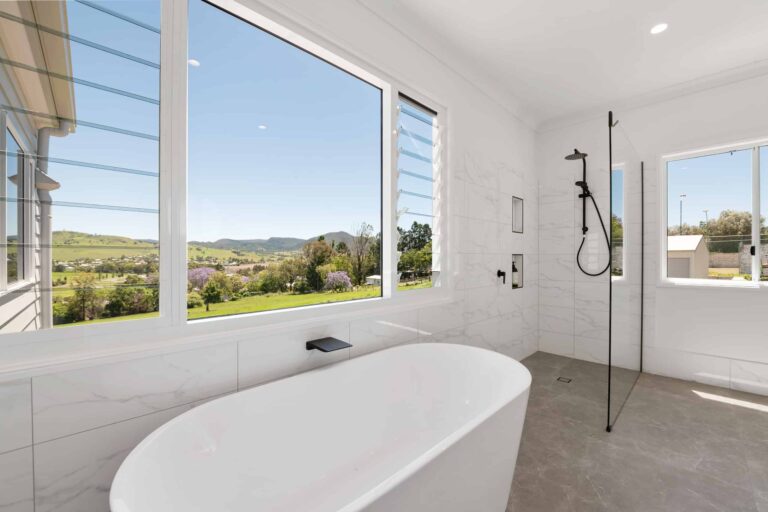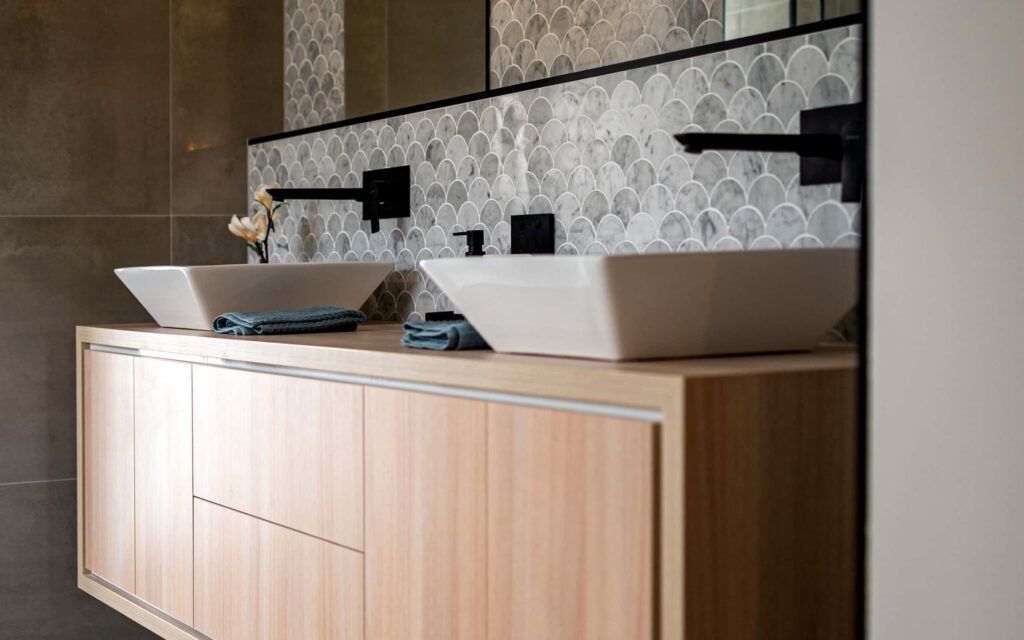 getting started

with ... everything

An initial consult with Mark (your builder) can help you answer the questions keeping you up at night and set you on a straight path.

We want to make sure you experience the feeling of a new home that is perfect for your needs and made for you.

We get you there by having an open chat about your finances, family size and plan for your future, design features that matter the most to you, and how you like to live.

Request a Call Back
A variation free build experience. every time.
Custom Homes Built To Your Budget
Avoid a stressful build journey due to cost blow outs

Tailor build options, materials and designs to suit your budget

Plan your future with a fixed price contract
most build with hughes because...
why hughes
more choices
Don't be held back by the other guys.
Choose the products you want to create the home you need.
High quality products that last and personalised design features to create a home you want to live in.
why hughes
when you need us
We cap the number of new homes that we work on each year.
This ensures we can give you one on one time with your builder, always!
Our team have the time to give you attention while supporting your entire build journey.
Wherever you need us, we are there for you.
why hughes
we listen to you
Express your concerns and ask the questions that keep you up at night.
We want you to feel reassured and comfortable throughout the entire project. If we haven't instilled confidence in your decision to build with Hughes, then we haven't done our job right.
why hughes
Quality matters
We have the same team and tradesman on every project – each of us share the responsibility to build your home like it's our home.
Delivering a high standard of workmanship on every project ensures you will love your home forever.
build new.

invest in your future
A home, built to last
We see many clients wondering whether they should build new, renovate or extend.
There is no easy answer to this, as it is influenced by many factors such as; location, access to services, development potential or restrictions, surrounding properties, design appeal to potential buyers and much more.
Building a new home is most often the safest option for a long term investment. Increase the equity in your property, support your future needs and live in a home made to the highest standards possible.
Professional Testimonials
a home built by hughes
We have had the pleasure of providing valuations to some of Hughes Elite's clients, the feedback is always exemplary. Valuations of a Hughes Elite Custom Home will often result in a higher valuation – due to their quality and attention to detail.
Jason Osborne
Matson Valuations - Warwick, Qld
Frequently Asked Questions
I want to build a new home, but I don't know where to start

Building a new home can leave you feeling overwhelmed with ideas, decisions and opinions from your friends and family. At Hughes Elite, we get that! An important first step, is to make contact with a builder that you can have a simple and honest conversation with.

As part of our build process, Mark (your builder) will have an open chat about your family needs, lifestyle, style ideas, functional needs and help provide you with an idea of budget and timeframes.

Doing this at the beginning of your planning journey, will save you alot of time and get you started on your new home journey sooner.

What do I need to know before building my first home

Before building your first home you will need to spend some time thinking about your needs and collect design inspiration to help us understand what your dream home should look like. This will help you to inform the design and planning process with your builder and guarantee your first home is one that fits you and your family.

If you are struggling to research your needs and design interests, Mark will help you navigate this process shortly after your initial consult.

Is It Better To Build New or to Renovate?

Building a new home or renovating an existing one are both great options, and it really comes down to what fits your specific needs and preferences. At Hughes Elite Builders, we offer both services and can help you consider the pros and cons to make the best decision for you and your family.

Some benefits of building a new home include having complete control over the design and layout, as well as potential energy savings. This can ensure that we build a home which is completely upto date with modern trends while also incorporating current building innovations such as smart home technology.

On the other hand, renovating an existing home can be more cost-effective (pending a site inspection with us) and allow you to add value to your property or make the most of an ideal location / block of land. It's important to keep in mind that the renovation process can be disruptive and there may be limitations to what can be done with the existing layout.

No matter what you decide, you will be in safe hands working with an experience builder like us to help you get a better understanding of the costs, time frames and building constraints. We're here to help you create the home of your dreams.

Why should I build a new home with Hughes Elite Builders?

Hughes Elite Builders are a multi-award winning builder, receiving 3 separate master builders awards in the past 2 years. We have also had the pleasure of being voted 'peoples choice' with the local newspaper for our quality workmanship and fantastic people.

We offer quality construction services between from Warwick to Toowoomba and surrounding regions. Our team of qualified tradesmen will work closely with you to ensure your project runs smoothly from start to finish.

How Long Does It Take To Build A New Home?

A new home takes this long

I want to build a new home but I don't have land yet

Can I afford to build a new home?

The cost is influenced by many factors such as; building materials, design elements and the ease of building specific architectural features, land value, inclusions that make your home unique and suitable for your lifestyle and much more.

Hughes Elite Builders will work with you and even perform property market research. The have established relationships with great local lenders, brokers and property valuers who are locals to the Southern Downs. This enables us to help you refine a building design and arrive at a budget that will work for you. It doesn't cost anything to get started and find out what your options are.
admin@hugheselitebuilders.com

+61 421 909 666

71 Kenilworth St, Warwick, Qld, 4370